AR/XR
Designer and Director

DETAILED PROJECTS
---
IGNOTO VIBRATIONS XR SCULPTURE 2022
CLIENT:RIO ART MUSEUM (MAR), GOETHE INSTITUTE
POSITION:XR DIRECTOR AND CREATOR
TOOLS: 8TH WALL, BLENDER, MIRO


Ignoto Vibrations
is a mixed-reality sculpture series prototype and performance commissioned for the Museum Conference at Rio Art Museum (MAR) in Brazil. I co-created the project in collaboration with the artist Rodrigo Andreolli and the architect Marilia Piraju. As an XR director, I coordinated an international team of tech professionals (AR developer, 3D modeler, and animator) and designed the user experience.
The fire at the National Museum of Rio de Janeiro on September 2, 2018, created images loaded with symbolic force about the treatment conditions given to Brazil's scientific and cultural research. This fire caused the loss of the most important museum collections in the country's history, but at the same time made us reflect on the weight of certain historical narratives, urging us to trace new memories that re-exist beyond the destroyed matter. Fire, in its tragic manifestation, also reaches its transcendental aspect.
Based on the study of narratives brought by researchers and members of the National Museum collection rescue team, this project proposes a prototype exhibition in Mixed Reality, motivated by 3D scans of some of the recovered pieces and the memories lost in the fire.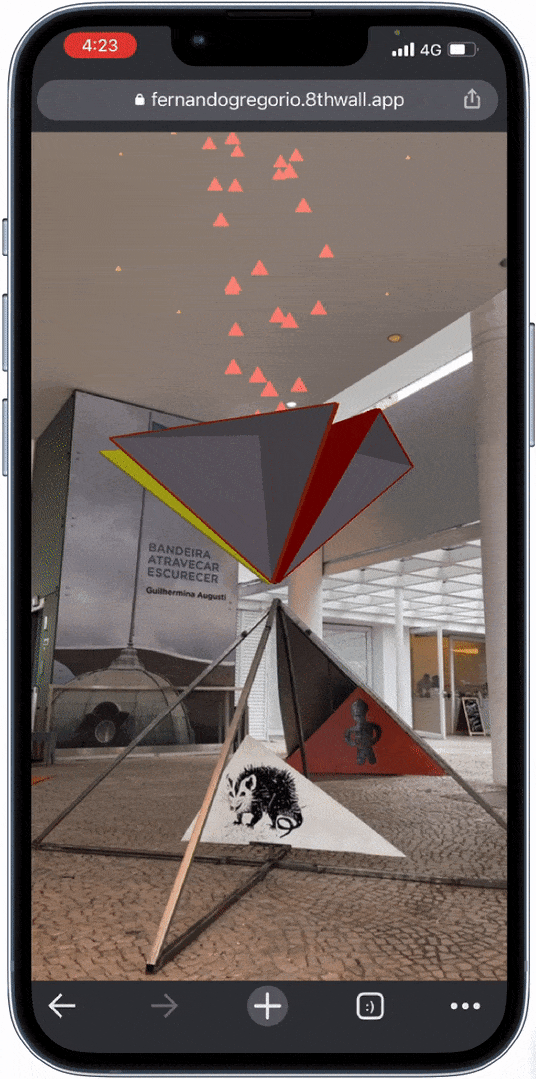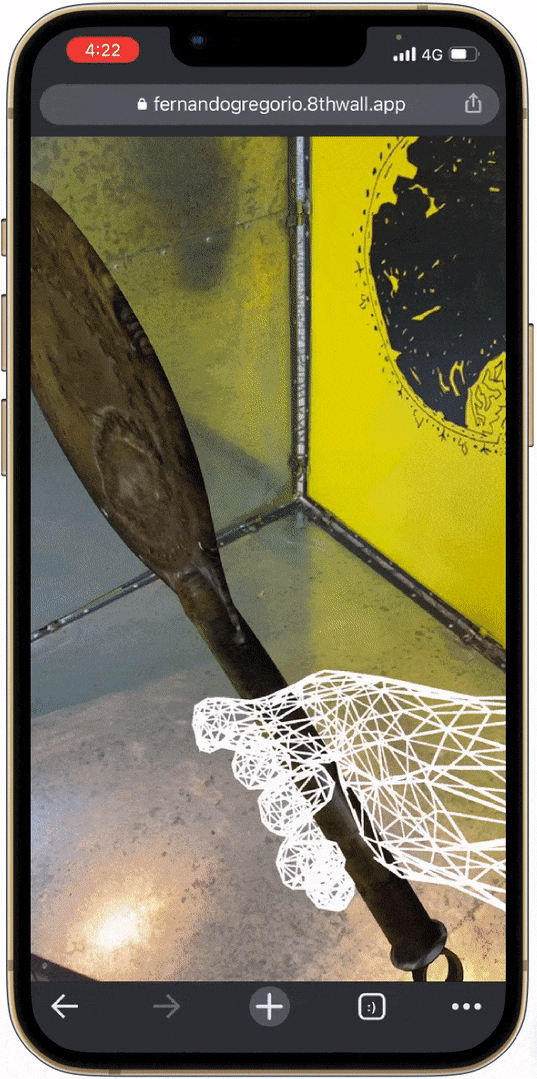 ---
CREATION PROCESS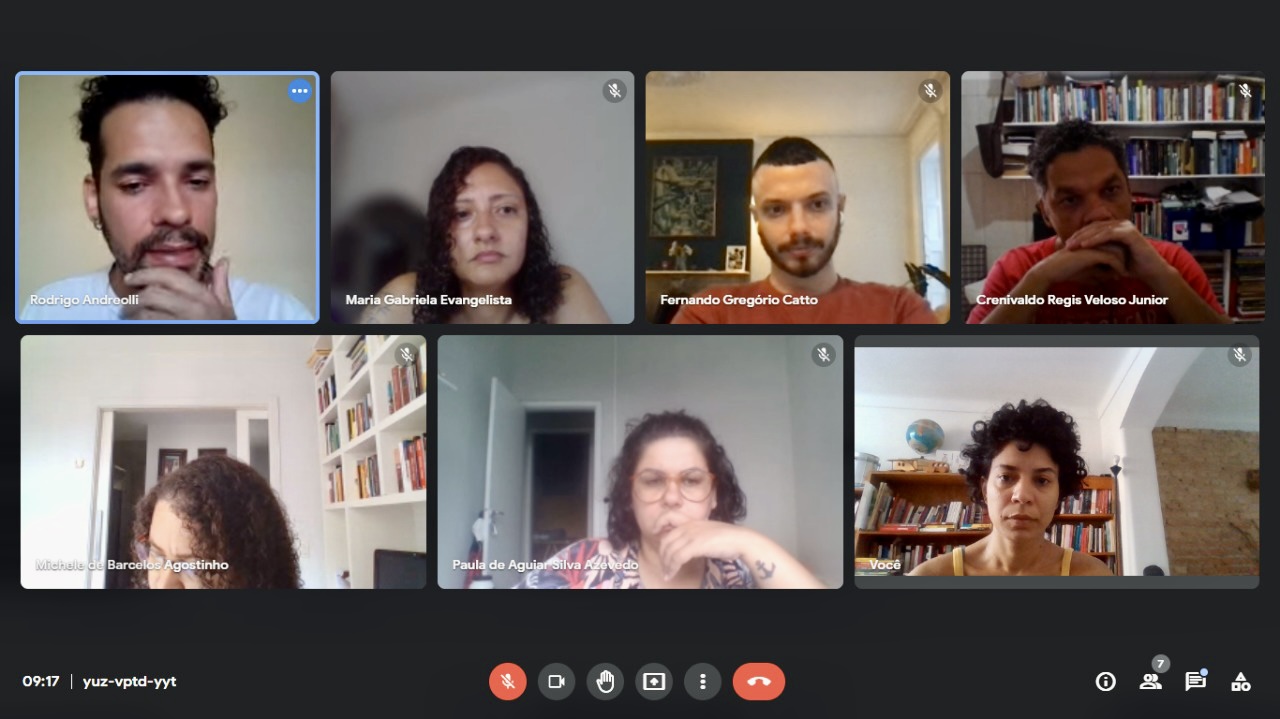 ---
CREDITS

Research Direction, Creation, Production: Rodrigo Andreolli

Mixed Reality Director, Creation: Fernando Gregório

Creation, Scenic Architecture: Marília Pirajú

Augmented Reality Development: Name Atchareeya Jattuporn

Animation and 3D Modeling: Gabriel Brasil

Texts, Drawings and Performance:
Bruxa Profana Latino-americana
Clamor
Fernando Gregorio
João Vitor Cavalcante
Moonlight Mendez
Marília Piraju
Rodrigo Andreolli
Vick Nefertiti

Musicians
André Souza
Kaio Ventura

Design, sound editing and audiovisual recording
Renato Pascoal

Illustrations
Nash Laila
Vincent

Assistant
Valerie Chen

Locksmith
Maurício - Fina Serralheria - Bixiga, São Paulo

Consultancy
Mother Celina de Xango


Thanks
Antonia Cattan
Carolina Bonfim
Clelio de Paula
Fel Barros
Flavia Meirelles
Gustavo Caboco
Henrique Entratice
Lucas Canavarro
Luiz Cruz
Maria Catarina Duncan
Renato Caldas
Rosabelli Coelho-Keyssar





Collaboration
Goethe Institut Rio de Janeiro

Fernanda Galvão, Julian Fuchs, Robin Mallick

National Museum of Rio de Janeiro

Crenivaldo Veloso Jr., João Pacheco de Oliveira, Maria Elizabeth Zucolotto, Maria Gabriela Evangelista, Juliana Sayão, Michele de Barcelos Agostinho, Paula de Aguiar Silva Azevedo, Pedro Luis Von Seehausen, Rafael de Andrade, Sergio Alex Kugland de Azevedo, Silvia Reis

LAPID - Image and Signal Processing Laboratory - UFRJ - Federal University of Rio de Janeiro

Bendegó and Heart Scarab 3D Models provided by LAPID

3D Abebé de Oxum and Ritxokó models created by Rodrigo Andreolli and Gabriel Brasil from images by Pedro Von Seehausen

Support
MISTI Brazil - Massachusetts Institute of Technology
Rio Art Museum
Teatro Oficina
Universidade Antropófaga