AR/XR
Designer and Director

---
VOICES FROM THE CAVE XR INSTALLATION 2021
CLIENT: THEATER COMMUNICATIONS GROUP POSITION:XR DIRECTOR AND CREATOR
TOOLS: 8THWALL, BLENDER, 3D SCANNING
Voices from the Cave
is a mixed-reality installation in which I gathered augmented reality 3D digital portraits of theater and live performance workers to share their visions about the past and future of theater through performative testimonials.
The project was commissioned by the Theater Communications Group for the event "Emerging from the Cave: Artists Lead the Way, A TCG Forum".
DOWNLOAD THE PDF
Drawings used in the installation as an AR target tracker.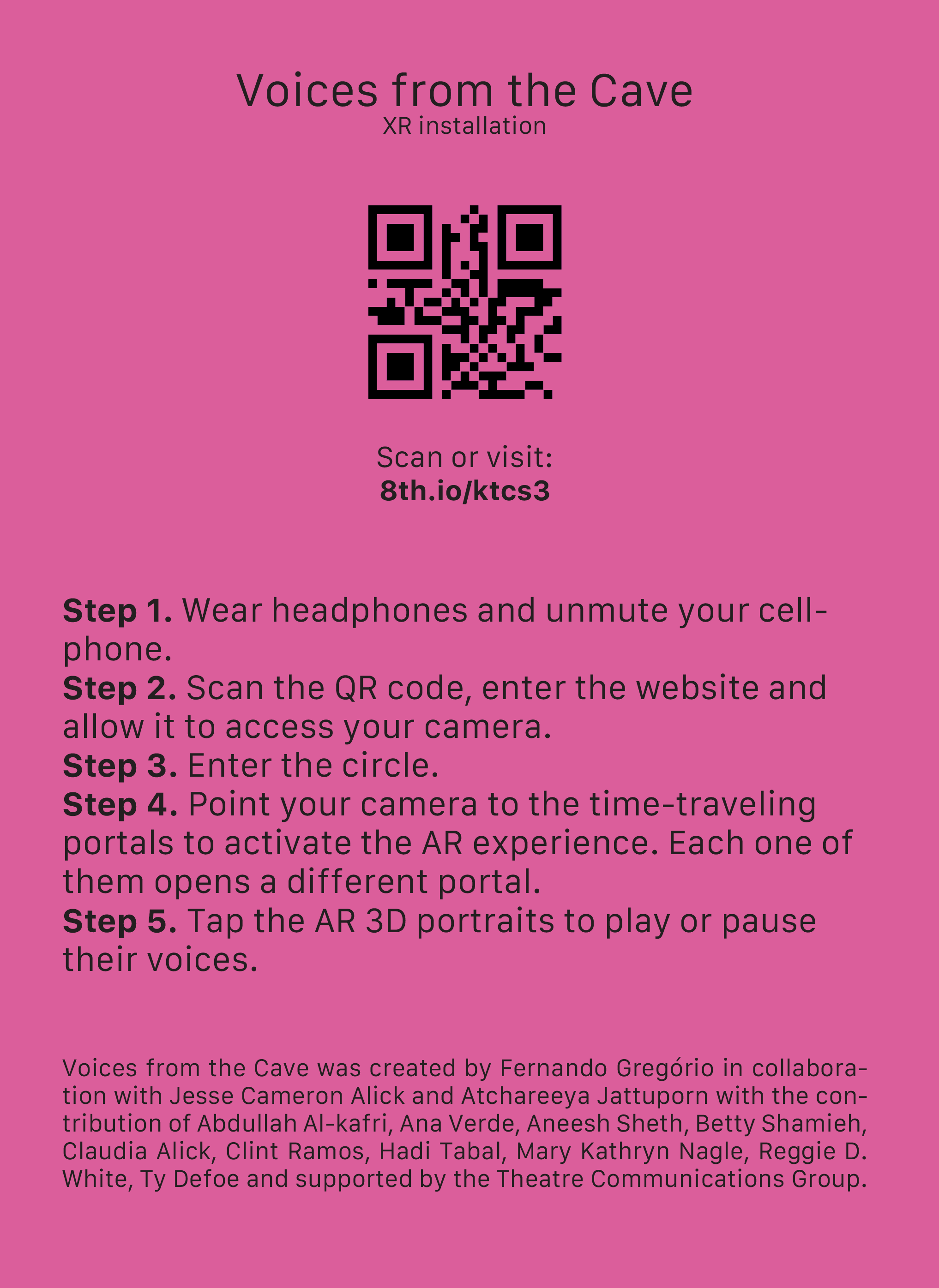 Printed instructions were given to the audience to help them navigate the installation.
---
CREDITS
XR director and creator: Fernando Gregório
Dramaturg: Jesse Cameron Alick
Production: Fernando Gregório and Theater Communications Group
Web AR developer: Atchareeya Jattuporn

Actors: Abdullah Al-kafri, Ana Verde, Aneesh Sheth, Betty Shamieh, Claudia Alick, Clint Ramos, Hadi Tabal, Mary Kathryn Nagle, Reggie D. White, Sarah Ellis, Ty Defoe

Commissioned by the Theater Communications Group