AR/XR
Designer and Director

---
THE FIREBIRD XR SCULPTURE 2021
CLIENT:PROTOTYPE POSITION:CREATOR AND DIRECTOR
TOOLS:BLENDER, SPARK AR, LENS STUDIO, ILLUSTRATOR, PERFORMANCE

The Firebird

is a mixed reality live performance. It tells a more-than-human myth about extinction, migration, and dreams in the context of an environmental emergency. The audience experiences this through choreography, relational physical sculptures and AR layers.

The project is currently in its prototype and research phase, reflecting significant potential for further development. I'm seeking additional support to fully realize its vision. Any form of support will be greatly appreciated.

The eyes of the Firebird. Choreographic experiment with AR layer visualized through an AR app

Choreographic experiment without AR layers visualized through an AR app



As part of performance-installation, the audience dynamically interacts with AR layers, moving in sync with the performance. The piece features unique target trackers, each borne by a different performer. These trackers trigger distinct audiovisual AR sculptures that represent various parts of an unseen critter: the left eye, the right eye, wings, the fire seed technology in the Firebird's belly, and the tail.



The audience can see the AR layers of the moving sculpture through AR glasses or cellphones and Ipads



Audiences can activate these trackers via an app on their cellphone or an AR headset, enhancing their involvement in the collective choreography and their connection to the mixed reality sculptures.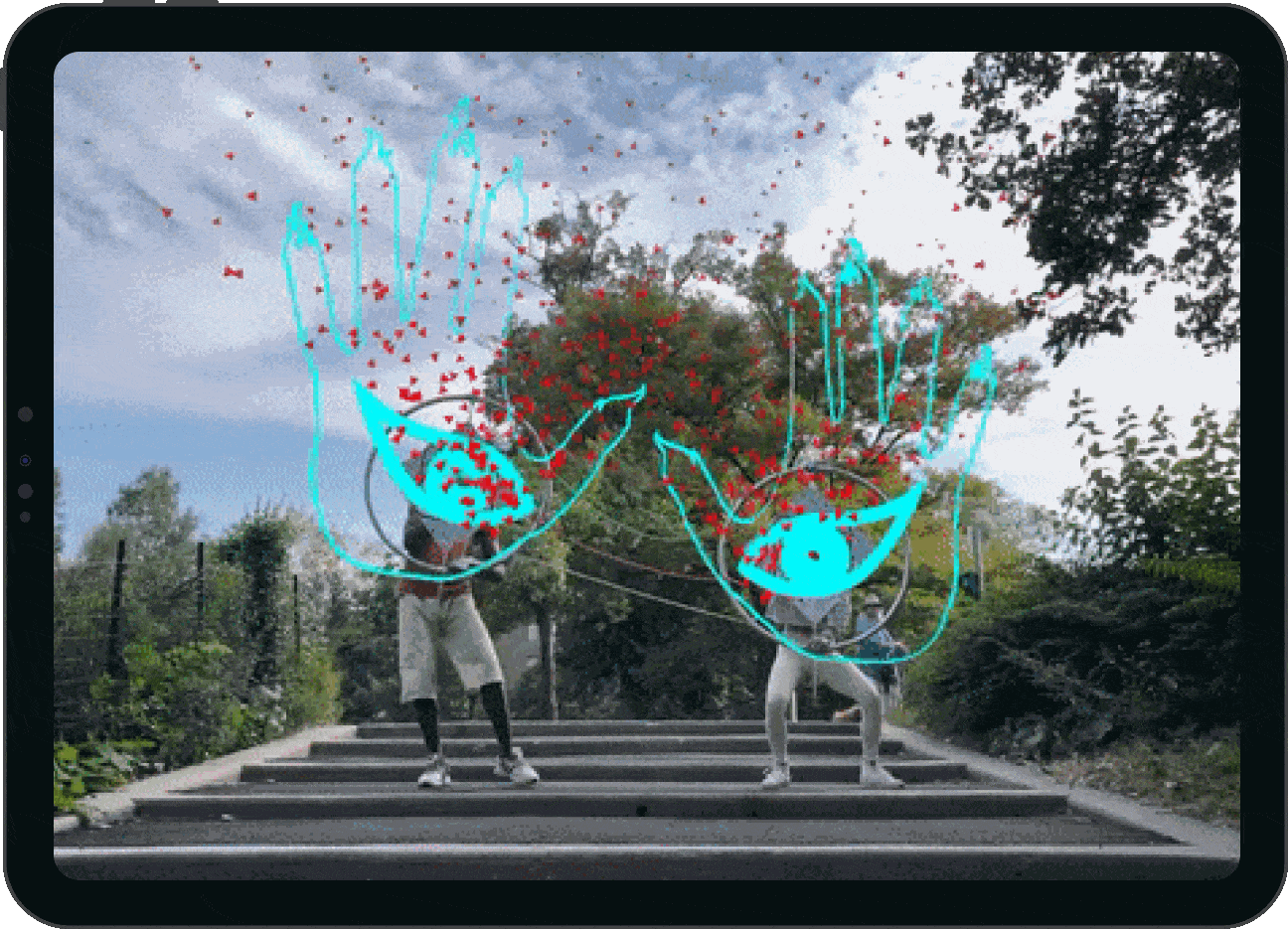 THE MYTH
A fire catastrophe destroys The Firebird community, forcing the sole survivor to migrate to the last safe place: A-city, where no one is allowed to sleep anymore. Now, they need to find a way of ensuring that their dream-tree technology won't go extinct.
Earlier experiments with audience interaction
SUPPORT
The journey to the prototype stage of "The Firebird" has been supported by several entities:
NYU Tisch School of the Arts Graduate Research Fellowship, 2021-22

Summer Round of Sundance Interdisciplinary Program (IDP) granting, 2021

2 weeks residency at The Brooklyn College Performing Arts Center in partnership with The Public Theater supported by the Tow Foundation, Brooklyn, New York, 2021

New York Foundation for the Ars - City Artist Corps Grants, 2021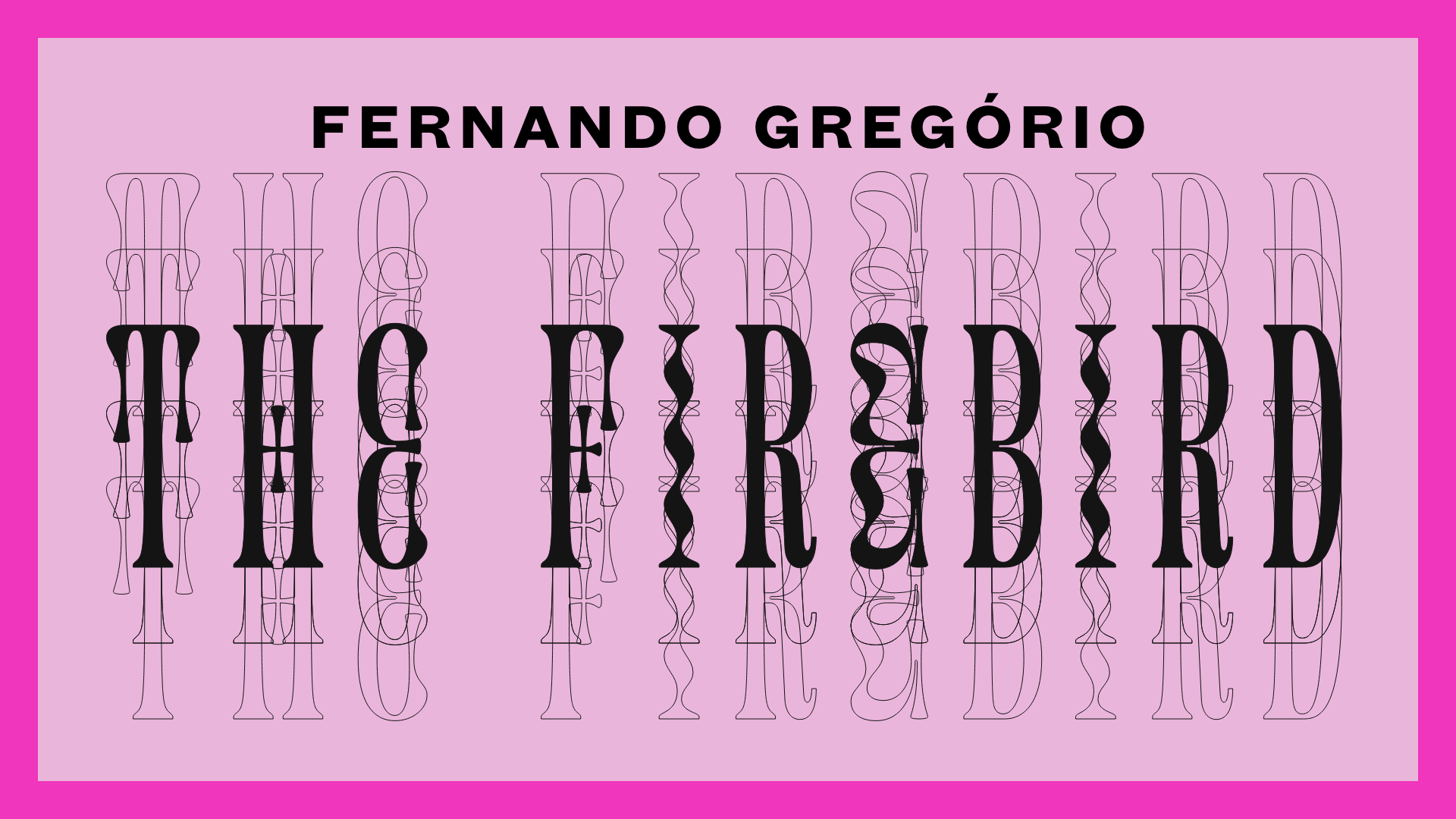 Visual Identity by Dawn Sinkowski
CREDITS
Conception, Direction and technology: Fernando Gregório
Production, Strategic development and Visual Identity: Dawn Sinkowski
Assistance: Joyce Lai
Performance: Joyce Lai and Hunter Bryant
Sound: Cy X
Wearable design (phase 1): Wei Kang
Interpreter-creators for (phase 1): Viola Leqi He, Chaski No and Sol Cabrini (solychaski)